Geotechnical
and
Geophysical Survey
Service
Geotechnical and
Geophysical Survey
Geosoft specializes in geophysical and geotechnical surveys in a wide variety of depths, from shallow coastal waters to deep offshore locations. We use sonar, subbottom profiler, and magnetic surveys to acquire an accurate seabed characterization and detect any natural or manufactured submerged structure.
Applications
Submarine Cable Route Studies and Surveys (including BAS)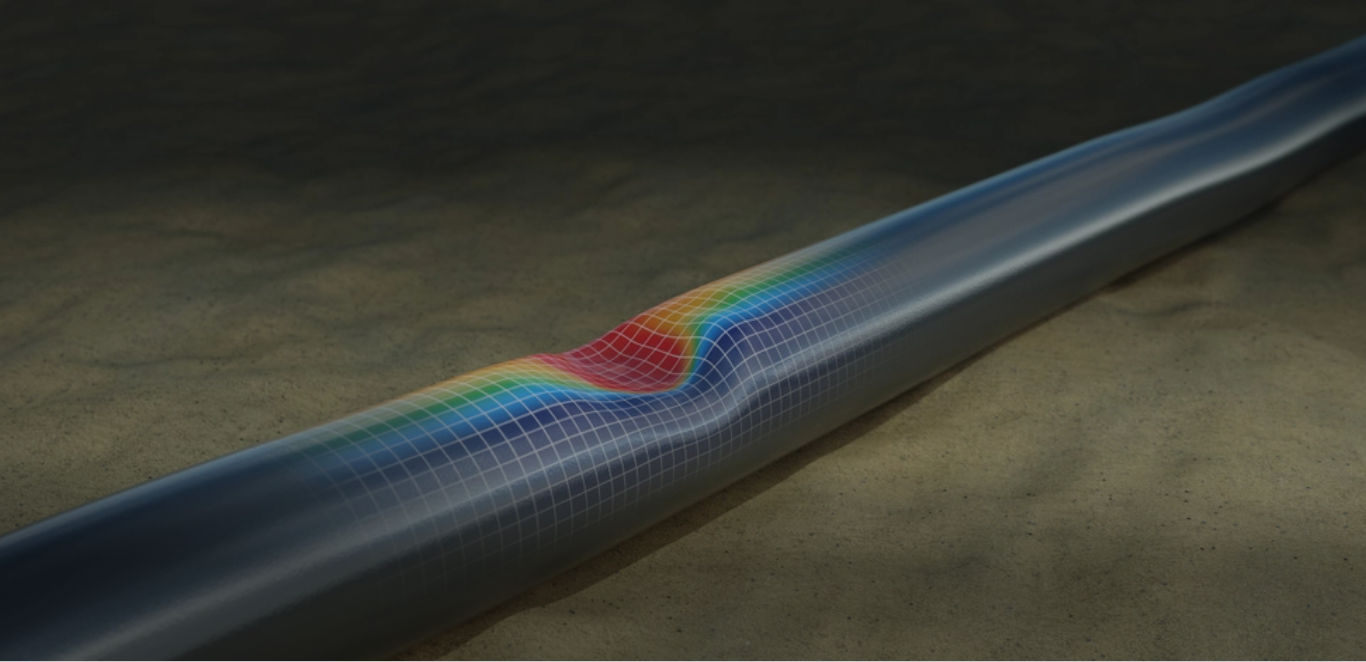 Gas/Oil Pipeline Route and Platform Site Surveys
Our Specialization
We specialize in the following services which helps in conducting geophysical and geotechnical surveys
Single-and multibeam bathymetric surveys
Geosoft's bathymetric survey data is perfected by accurate motion recompense systems and accurate RTK positioning to ensure that multi-beam or single-beam survey data is suitable for areas where study for new offshore structures, cables are to be installed.
Know More
Side Scan Sonar surveys
Geosoft's approach to performing side-scan sonar surveys with a selected concentrate on supporting offshore marine projects and locating any subsea structures. We are specialized in providing optimal high-quality images for design and visualization applications.
Know More
Magnetometer & gradiometer surveys
Geosoft offers low-level magnetic gradiometer surveys with very high resolution and accuracy. With the use of the latest equipment, we measure the changes in the Earth's magnetic field and identify anthropogenic features of seafloor, land-buried, or geological features of the area.
Know More
Sub-bottom profiler, sparker & boomer surveys
We offer a complete sub-bottom profiling survey. Our boomer system is adjustable from small boats to large boats and works on boats with limited electrical resources. Our supplies are fully integrated systems for sub-bottom profiling surveys.
Know More
ROV inspections
A ROV is mobile underwater vehicle that can be equipped with multiple electronic survey systems to aide in an inspection. Our technology includes small observation vehicles, heavy work class vehicles and hydraulic systems to accommodate applications from shallow to deep waters.
Know More
Grabs samplers
Grab samplers provide data on marine bulk sampling for seabed minerals aggregate prospecting, environmental samples, pre-dredge research, ground-truth for morphological mapping and geophysical surveying. It helps in retrieving soil sample from seabed surface.
Know More
Box corers
Box Corer is a reliable and effective core sampler available in multiple sizes used for biological, chemical, and geochemical investigation. We have improved the traditional design of this class of samplers and minimised the "bow wave" effect associated with lowering the corer to the seabed.
Know More
Piston corer
The piston corer is a popular tool for marine survey. It is a long, heavy tube plunged into the seafloor to extract samples of mud sediment. A piston allows the scientists to capture the longest possible samples. The improved recovery and less disturbed sediment sample yields better result.
Know More
Vibrocorers
The vibrocorer is a research instrument used to study undisturbed cores of a relative large length. VLIZ disposes of an OSIL high-power vibrocorer system that can collect cores up to 3 m long and a diameter of 96 mm. The device is deployed where cores can be taken up to a depth of 100 m.
Know More
Get in Touch for more details on Geotechnical and Geophysical Survey
Server error,Please try agin leter.
Thank You !
Trusted by brands across the globe